Home
Main content starts here, tab to start navigating
Slide 1 of 11
Slide 2 of 11
Slide 3 of 11
Slide 4 of 11
Slide 5 of 11
Slide 6 of 11
Slide 7 of 11
Slide 8 of 11
Slide 9 of 11
Slide 10 of 11
Slide 11 of 11
AKASHA At Home
NOW SELLING WINE, 1/2 OFF -SEE LIST BELOW
WINE PRICES AS LISTED
REDUCTION HAS BEEN TAKEN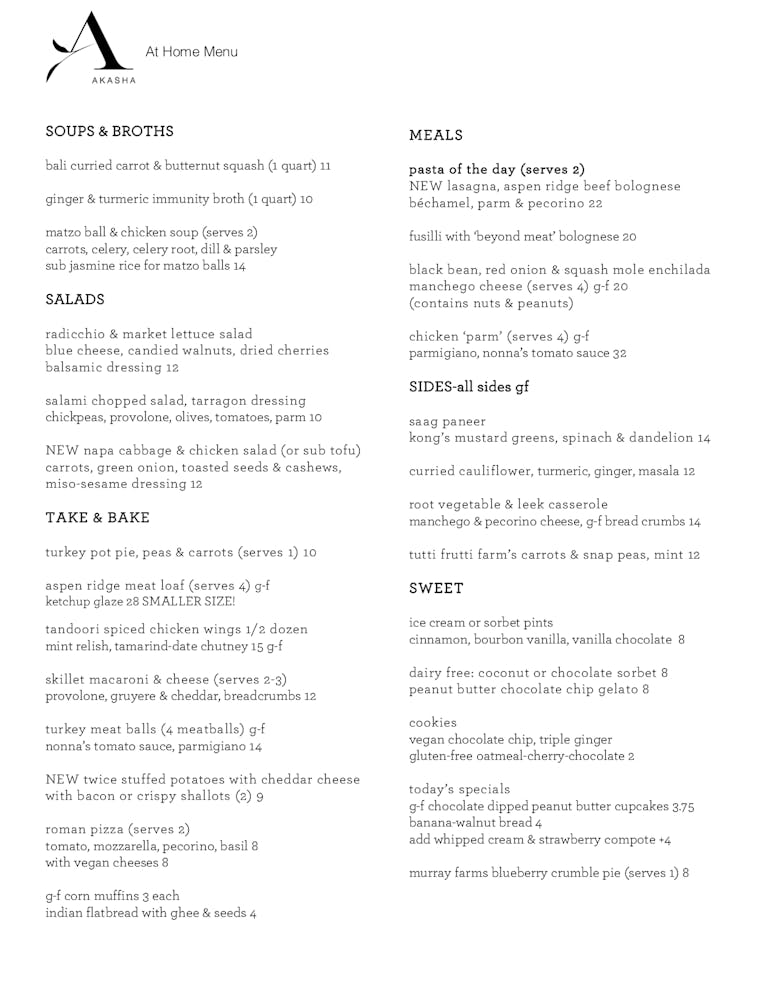 When possible, please place your orders 24-hrs in advance for pick-up or delivery the next day.
DAY OF ORDERS BASED ON AVAILABILITY!
"The food delivered yesterday was so delicious it's hard not to eat it all in one sitting.
Seeing as we ordered 3 days' worth I suppose portion controls are in order.
GREAT Matzo balls too!"
BUY A GIFT CARD FOR FOOD DELIVERY

AKASHA At Home is a takeout/delivery menu based on our favorite comfort food that is meant for re-heating or freezing. We have lots of dishes that are perfect for working remotely or feeding your family. All items come fully cooked and refrigerated (or frozen when indicated ), and are packed in disposable containers with easy-to-follow instructions for re-heating. We will deliver between 4p.m. & 6:30p.m.
We are practicing social distancing at pick-up & delivery, and of course wear rubber gloves and are using extreme caution when handling everything.
With enough notice, we can deliver anywhere within a 15 miles from Culver City. Please enquire. We offer free delivery within a 2-mile radius. Delivery fees apply over a 2-mile radius.
While we can, we will shop the farmer's markets weekly, so menus-especially vegetables are subject to change based on market availability. To order, call us at 310-845-1700, or email catering@akasharestaurant.com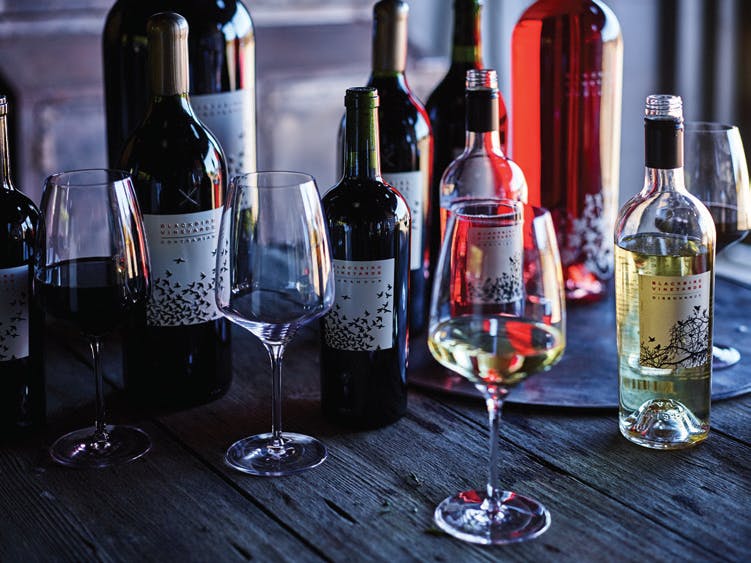 PRICES AS STATED, REDUCTION HAS BEEN MADE