Home Page
Main content starts here, tab to start navigating
sicilian & sardinian wine dinner
WITH MARCO SCAPAGNINI
Al fresco on our back patio!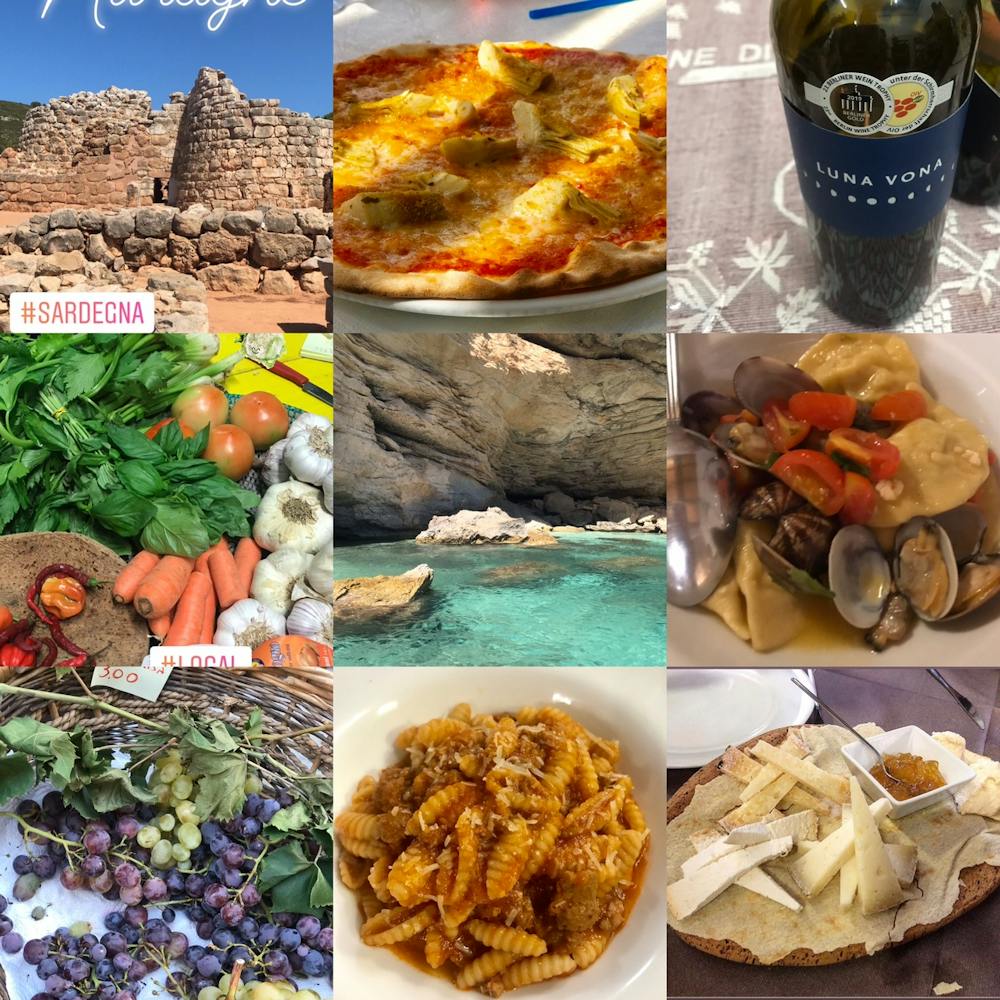 Thursday August 12th, 7 p.m.
MAKE A RESERVATION

MENU

STUZZICHINO

fabrizia's chickpea panelle with trapani sea salt
arancini with mushrooms & brigante sheep cheese

Grillo "Migma" 2020, Azienda Agricola Casematte, Sicily

ANTIPASTO

eggplant caponata, olive & vegetable salad

sicilian pizza
tomato, onion, caciocavallo cheese, olives, capers, tonda iblea olive oil

sardinian pizza
with artichokes, pecorino, bottarga, arugula, antichi olive oil

Orriu Cannonau 2018, Azienda Quartomoro di Sardegna

PRIMI

fregula sarda (sardinian rustic couscous)*
mussels, prawns & squid
saffron broth with sicilian tomato estratto
*gluten free pasta on request

Orriu Vermentino 2019, Azienda Quartomoro di Sardegna

SECONDI

grass fed lamb chops*
heirloom tomato 'ammoglio' sauce
grilled eggplant, roasted peppers, costata squash
roasted torpedo onions, mandranova olive oil
*seafood entree available on request

Firriato Soria Frappato 2017, Terre Siciliane

DOLCI

sardinian cheese, corbezzolo bitter honey
local fig & sicilian almond flourless torte

Firriato L'Ecru Passito 2014, Sicilia

$95.00 per person, exclusive of tax & service charge

Marco Scapagnini
Marco is our guide for all things Italy and has taken us to Sicily & Emilia Romagna. Marco is founder of NicheItaly, an expert tour operator, as well as a food and wine journalist who focuses on authentic Italian regional specialties. He began his career in Italy with the Mondadori Editorial Group, writing 23 guidebooks on travel and the food and wine of Italy. He then became the Italian specialist for DK Guides, published in London under the name Eyewitness Guides, where he discovered and reviewed hidden spots in Italy, including charming inns, secluded restaurants and small and authentic food and wine stores. Marco then began consulting with Italian food and wine purveyors, advising on how to sell their products on the world market. He also consults with foreign travel agents about how to create unique, customized tours of Italy, utilizing his contacts with restaurant owners, wineries, chefs, food artisans and the owners of charming hotels.
Lunch
Wednesday, Thursday & Friday 11:30 a.m. to 2:30 p.m.
Dinner
Wednesday, Thursday & Sunday 5:30 p.m. to 9:30 p.m.
Friday & Saturday 5:30 p.m. to 10:30 p.m.
Happy Hour
Wednesday to Sunday
5:30 p.m. to 7 p.m.
Brunch
Saturday & Sunday 10 a.m. to 3 p.m.
OUR ADDRESS
9543 Culver Blvd. 90232
CONTACT US
310-845-1700 or catering@akasharestaurant.com
PARKING
One-hour free parking is available in a public lot on Watseka Avenue, behind the restaurant, with additional public parking and metered spaces within a 5-minute walk. AKASHA does not validate parking at this time.