Main content starts here, tab to start navigating
2nd Night Seder At AKASHA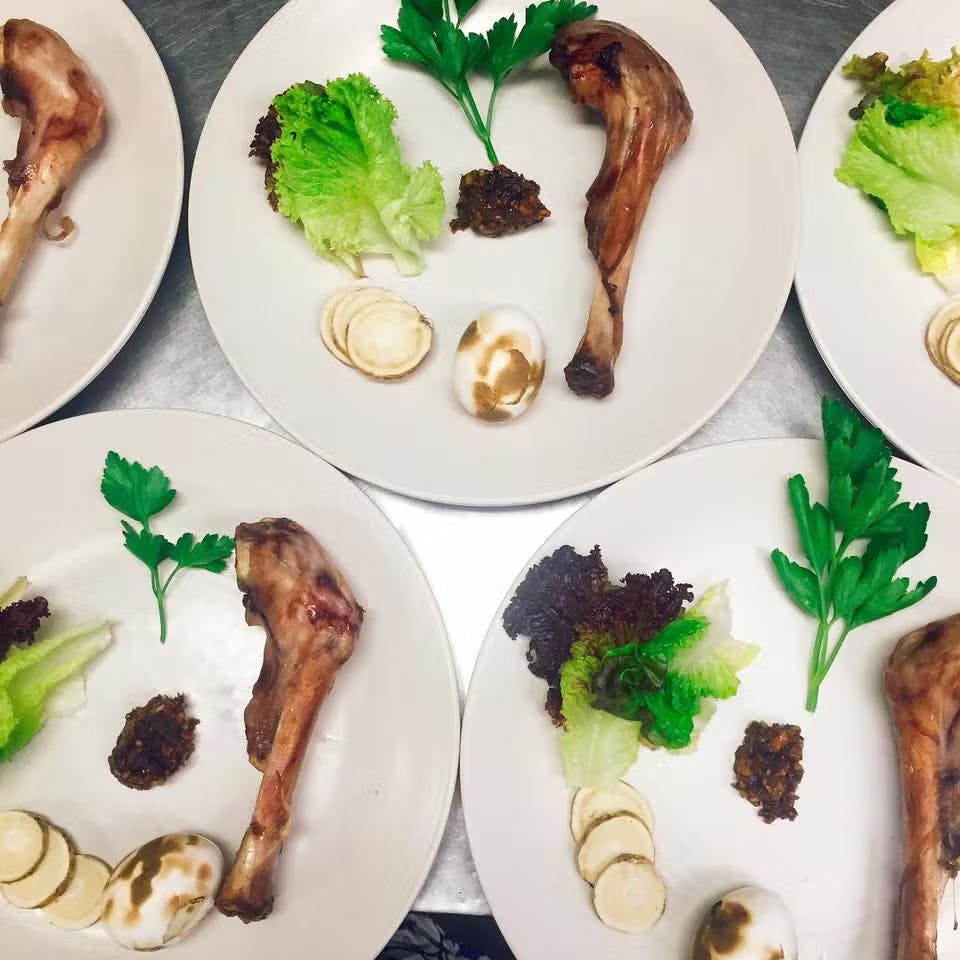 Thursday April 6th
Reception starts at 6:15pm
Seder & Dinner at 6:45pm
Seder led by Rabbi Mark Borovitz
This is a pre-ticketed event, Tickets available on TOCK.
BUY TICKETS HERE

Reception
chopped chicken liver
green bean & walnut faux "liver" (vegan)
matzoh & gluten free matzoh
Seder Plate
matzoh & gluten free matzoh
Dinner
Sephardic Fish Balls
tunisian tomato sauce & meyer lemon horseradish
•
Akasha's Matzoh Ball Soup
fresh dill & carrots
(chicken or vegetable broth)
•
Entrees - Choose One
Red Wine Braised Creekstone Farm's Brisket
rainbow carrots & potato pancakes
•
Chicken Tagine with Caramelized Onions & Preserved Lemon
rainbow carrots & potato pancakes
•
Matzo Meal Baked Eggplant
almond cheese & cashew 'parm"
nonna's tomato sauce, cauliflower with capers & raisins, baby artichokes (vegan)
•
Dessert - Family Style
flourless citrus-almond cake & berries
chocolate dipped coconut macaroons & meringues
chocolate matzo toffee, pecans & dark chocolate
Pricing & Details
Adults, $145 - includes wine or juice, coffee & tea.
Children under ten, $65 - includes grape juice
Exclusive of tax & 22% service charge
Passover food rules are strictly followed. Dinner is prepared "Kosher Style" and contains no dairy.