Main content starts here, tab to start navigating
Slide 1 of 8
Slide 2 of 8
Slide 3 of 8
Slide 4 of 8
Slide 5 of 8
Slide 6 of 8
Slide 7 of 8
Slide 8 of 8
AKASHA opened in 2008 by Akasha Richmond and Alan Schulman. Located in the renovated historic Hull Building in downtown Culver City, the space was transformed by Alexis Readinger of Preen, Inc. Keeping sustainability in mind, the building's original steel, wood, concrete and brick arches were restored while the design materials pair with a seventies modernity to exude an inviting and lively atmosphere. The menu features California and New American cuisine created with cultural influences taken from Chef Akasha's many travels around the world.
We are currently offering breakfast, lunch, brunch and dinner in our dining room and on our front and back patios.

Our menus change seasonally, reflecting local and sustainable ingredients. Our Cafe has become a marketplace with AKASHA At Home food to-go, bottled cocktails, wine, beer, cold drinks, snacks, packaged goods and more. Our bar menu highlights fresh juice and spirit infused cocktails, organic and premium spirits, beer and wine. The lunch, brunch and dinner menus are available to-go.
Follow us on Instagram & Twitter
What they are saying about AKASHA & Akasha Richmond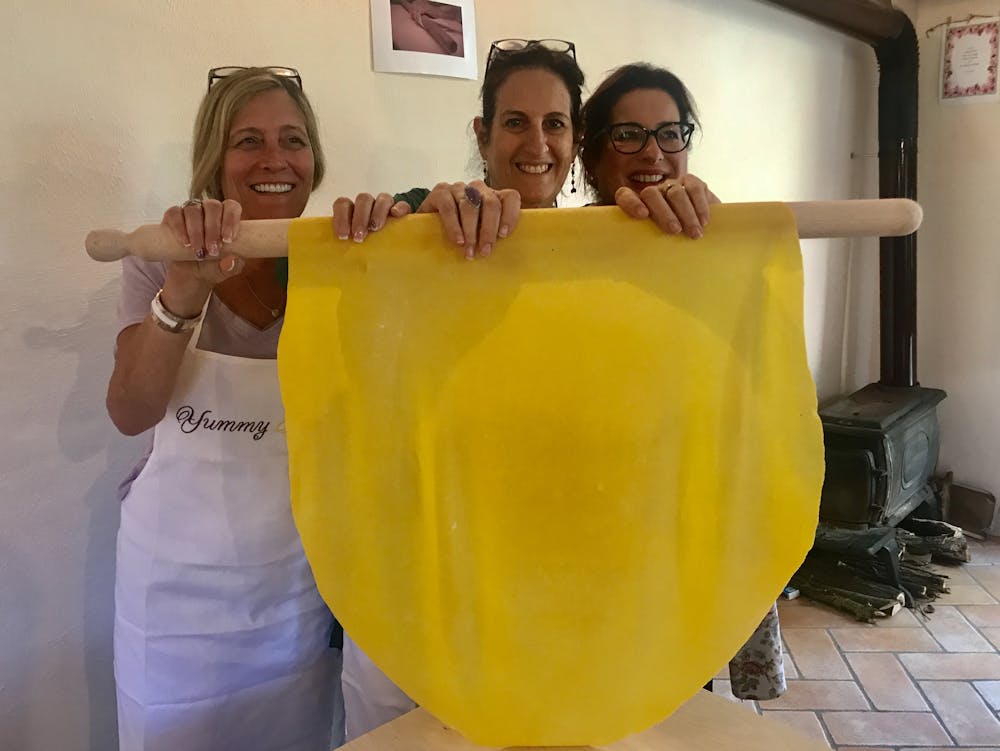 "We have really enjoyed ordering Akasha's specials during COVID. We have ordered for Mother's Day, Father's Day and will do so tomorrow for Fourth of July. We get the special mains, some dessert and special cocktails that are all themed and thought out for the occasion. It's all so delicious and feels like a real treat. We really appreciate being able to do this occasionally as we are stuck at home, we highly recommend giving it a try. Their cocktails are excellent and honestly I hope this service continues after COVID because the whole cocktail delivery thing is a dream. Yes I know how to make good cocktails at home but sometimes you just want to not do anything and have it all delivered. Feels like a care package."
"I came out last night and had the best time. A friend and I sat in their back patio area that they were able to makeshift from the parking lot. It was absolutely gorgeous! It was my first time really going out since all of this covid business started. And I'll tell you what the food, drinks and service were outstanding. Melissa was our server, and she was incredible! She was quick, knowledgeable and soooo personable. She definitely amplified our already awesome experience! Overall we had such a wonderful time! "
"Akasha Richmond, who is both chef and muse to the restaurant, is one of the best-known vegan cooks in the world, and a caterer for every skinny actress who has ever appeared on the cover of Entertainment Weekly. She spent years as the tour chef for Michael Jackson, who plucked her from his favorite restaurant, the macrobiotic Temple of Conscious Cookery near the Farmers Market, and she's been the personal chef for Barbra Streisand, among others. The woman knows from a mung bean, in other words — her bowl of curried mung beans, rice and flatbread is the kind of thing you always used to hope for when you visited a hippie restaurant, and lovers of parsnips, quinoa and wood-grilled artichokes will find themselves at home." - Jonathan Gold, LA Weekly
"Her Indian inflections are particularly skillful. Those Punjabi mung beans, served with rapini and brussels sprouts, are a joy, inhabiting that moist middle ground between soupy and stewy, the kind of dish that leaves you saying to yourself, This is just what my body needed. Even something as inherently bland as a turkey burger—here spiked with olives, jalapeños, and red peppers—has the kick and complexity of a classic." Patric Kuh, LA Magazine
"Akasha Richmond, who put Culver City on the map with her modern American food at AKASHA" - Travel & Leisure
"Farm-fresh American fare in buzzy digs" - Zagat
"People will rave about Akasha's gluten-free onion rings with their rice-flour coating. No, I prefer their chicken tikka wings, crisp on the outside and tender on the inside, betraying barely a hint of grease and coated in a layer of chat masala that's as coarse and tender as a kitten's tongue." -LA WEEKLY