Main content starts here, tab to start navigating
Cafe & Marketplace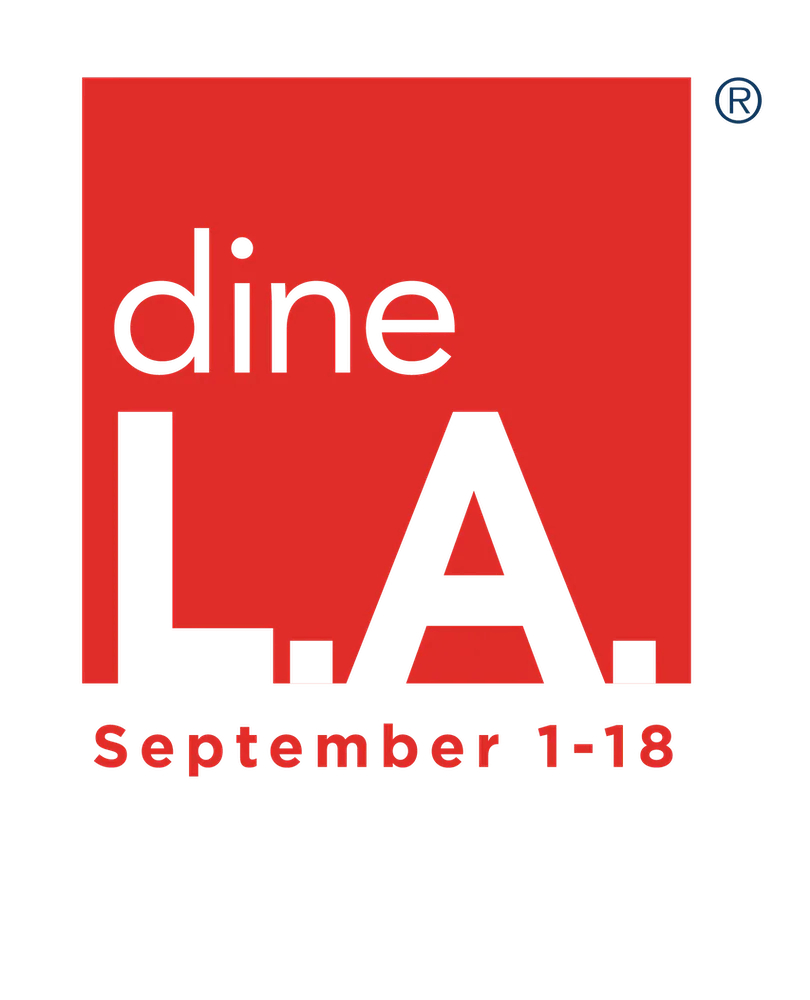 dineL.A LUNCH
patio dining • curbside pick-up • delivery
choice of:
roasted beets & avocado local lettuce, cherry tomato, radishes,
sesame & sunflower seeds, miso-sesame dressing
fried chicken sandwich chicken breast(g-f), bread & butter pickles, slaw, sriracha mayo, potato bun
spiked turkey burger mixed with green olives, jalapeño, red peppers & onion, paprika aioli, lettuce, tomato, cheddar or gruyere, potato bun
served with french fries, or soup of the day
gluten-free bun +2
also included:
choice of iced tea, fountain drink or lemonade
cookie of the day
$15 per person, exclusive of tax
gratuity & delivery fee
Wednesday to Sunday
11:30a.m. to 2:30p.m.
MARKETPLACE
&
ALL DAY DINING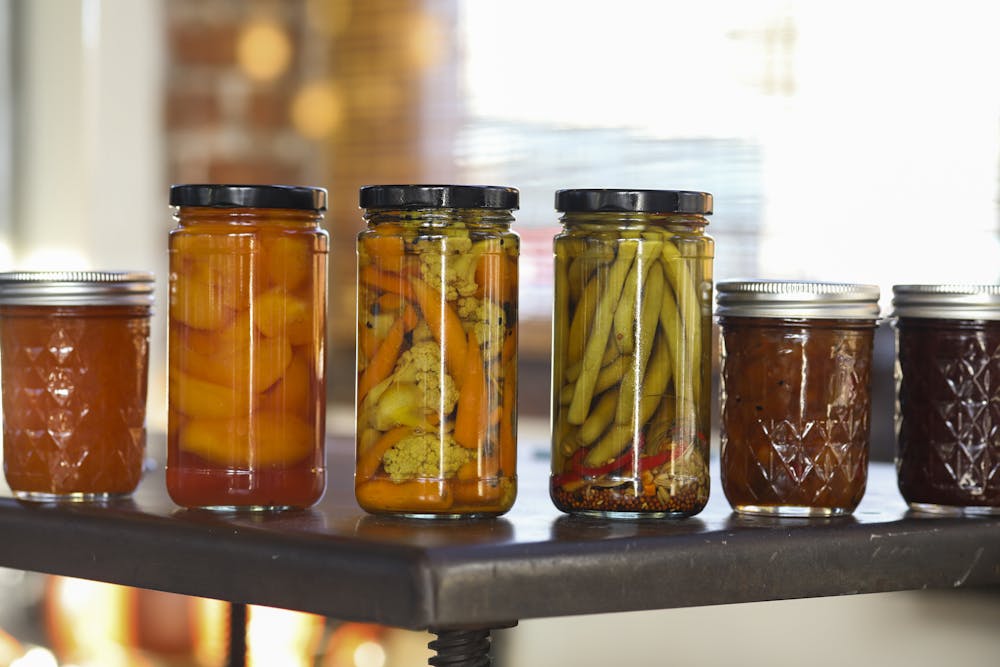 photo -anne fishbein
Our AKASHA at Home service was our response to the initial closing of all restaurants due to COVID 19. We are continuing the service with delivery, curbside & in store pick up in our marketplace which is open Tuesday to Sunday.
We have been busy making jams, preserves, pickles, chutney, granola, & our Bombay snack mix. We also have some of our favorite pantry provisions for sale, and each one includes a recipe from Akasha. We stock a rotation of our At Home meals for grab and go daily. Akasha has also curated some of her favorite olive oils, wines, Italian foods, pastas, snacks, and chocolate. We also have cocktails to-go, wine, beer, coffee & cold drinks. For a full At Home Menu, click here. Due to the closure of many local business in our area, our lunch service has changed. We offer an all-day menu Wednesday to Friday and brunch on Saturday & Sunday. We are grateful for all of your support during these challenging times.
Our offerings include:
akasha's mango chutney 8oz $10
plum-zinfandel preserves 8oz $10
'see canyon' blenheim apricot jam 8oz $12
pickled green beans $7
pickled cauliflower & carrots $7
bombay snack mix, sev, cashews, peanuts, raisins,
moong dal, spices 6oz $5

comes in glass jars, keep refrigerated
chicken bone broth, ginger, mushroom, leeks 16oz. $7
nonna's tomato sauce, onions, basil 12oz. $4.50
bali curry sauce, coconut milk, lemongrass 12oz. $8
akasha's tomato chutney, apples, ginger, raisins 8oz. $4
torpedo onion jam- great with cheese 4oz. $4
organic red lentils +soup recipe 1.5 lbs $4
organic mung beans +mung bean & rice recipe 1.5 lbs $4
french green lentils +ragu recipe 1.5 lbs $5
chickpea flour +pancake recipe 1.5 lbs $4
black rice 1.5 lbs $8
quinoa 1.5 lbs $5
caputo pasta flour +pasta dough recipe 2 lbs
g-f rolled oats +cookie recipe 2lb $4
king arthur all-purpose flour +scone recipe 2lb $2.25
65% dark chocolate disks +cookie recipe $4.50
All Day Menu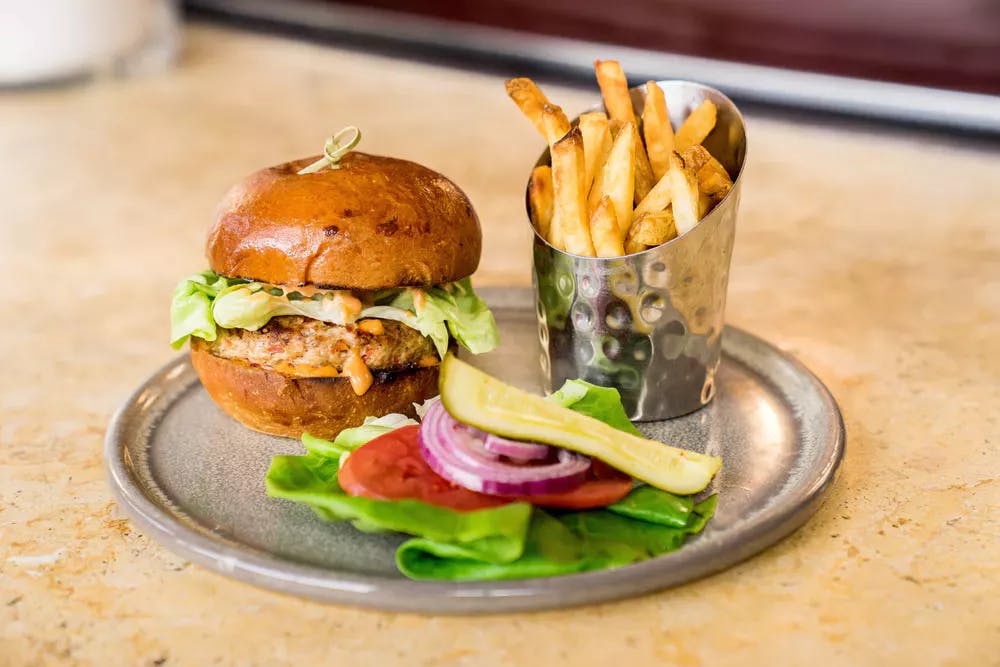 photo-Johnna Todesco
Lunch/All Day
Wednesday to Friday
11:30am to 5:30pm
salads
tuscan kale caesar grana-padano
olive oil croutons 12
roasted beets & avocado local lettuce, cherry tomato, radishes, sesame & sunflower seeds, miso-sesame dressing 14
chopped salad lettuce, tomato, chickpea, provolone,
salami, parm, pepperoncini 12
mista salad romeo's greens, radish, cucumber
lemon vinaigrette 7
add to any salad:
faroe island salmon 9 grilled chicken 3
tuna salad 5 grilled shrimp 6
burgers & sandwiches
'beyond meat' patty melt rye, russian dressing, vegan gouda, caramelized onions 16
wanderer barley fed beef burger burger sauce, shredded lettuce, tomato, red grilled onion
dill pickle chips, cheddar or gruyere 16
add bacon & onion rings +3
spiked turkey burger mixed with green olives, jalapeño, red peppers & onion
paprika aioli, shredded lettuce
tomato, cheddar or gruyere 15
wild albacore tuna melt sourdough toast, tomato
bread & butter pickles, cheddar 15
fried chicken gluten-free crusted chicken breast, bread & butter pickles slaw, sriracha mayo 15
served with salad, slaw, soup or fries substitute onion rings +2 gluten-free bun +2
rice flour crusted onion rings
with paprika aioli & ketchup 8
french fries with ketchup 7
sweet potato fries with ketchup 7
(our fryer is gluten-free)
soup of the day cup 5 bowl 8
roman style pizza
tomato, mozzarella, parm (available vegan) 10
turkey meatballs 13 pepperoni 10
comes with a side of arugula salad
with pecorino cheese & balsamic vinaigrette 11
ice tea 2.85 lemonade 4
flat water 2 sparkling water 2.5