Main content starts here, tab to start navigating
happy hour drinks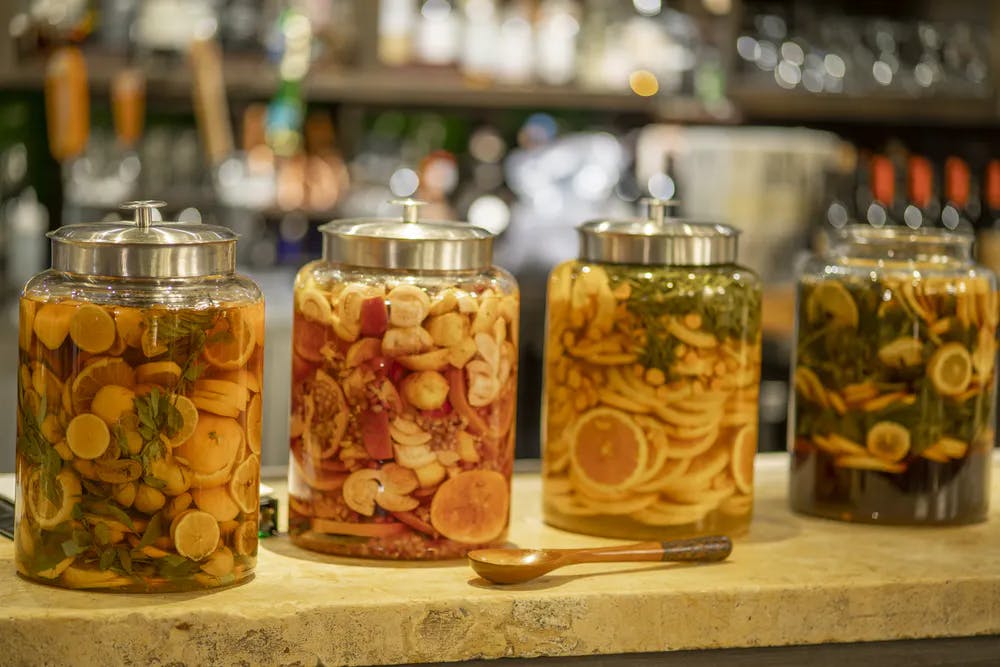 at the bar only
4p.m. to 6:30p.m.
cocktails 8
the akasha 2.0
pineapple infused vodka, pineapple, green juice, agave, lime
bikini bottom
rum, pineapple juice, lime, mint
kentucky mule
cherry infused bourbon, lime, ginger beer
well drinks
vodka, tequila, rum, gin, or whiskey

beer on tap 5

Stone Brewing • Day Fall • Belgian White Ale
California Lager Smog City • Little Bo Pils • Pilsner

wines by the glass 8
sparkling
Segura Viudas Cava Brut Reserva, Penedes, Spain, NV
white
Cantina Valdadige, Suavitas, Pinot Grigio, Delle Venezie, Italy
Highlands Forty-One, Chardonnay, Monterey County, 2019
San Felice Perolla, Vermentino, Tuscany, Italy 2018
Branciforti, Grillo, Sicily, Italy 2020
San Simeon, Viogner, Paso Robles, 2020
rosé
San Felice Porolla Rosato, Tuscany, Italy 2019
red
Sella Mosca Cannonau di Sardegna Reserva, DOC Italy 2015
Domaine de Givaudan, La Bete

Cotes-du-Rhone, Rhone Valley, FR 2019
Branciforti Nero D'Avola, Sicily, Italy 2018
Happy Hour Menu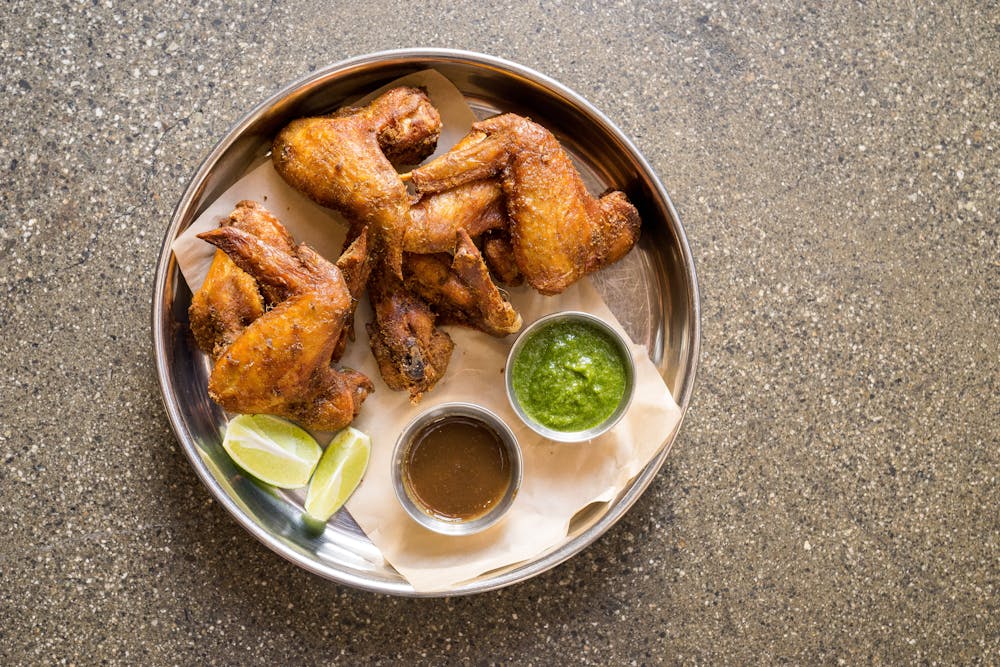 at the bar only
4p.m. to 6:30p.m.
shishito peppers & fries
paprika aioli 10
onion rings
paprika aioli 9
hummus
tahini, lemon, olive oil
kalamata olives, grilled bread 8
tandoori chicken wings
mint relish & tamarind chutney 16
barbacoa taquitos
barbacoa jus, guacamole, cotija 12
beyond meat tacos (2)
corn tortillas, guacamole, salsa
shredded cabbage, radish, lime 12
grass fed beef burger
lettuce, tomato, grilled red onion
dill pickle chips, burger sauce, cheddar or gruyere
french fries or salad 18
sev puri chaat
teff chips, avocado, mint relish
tamarind chutney, sev, cilantro 8
turkey meatballs
nonna sauce, garlic bread 16
milliken farm's brussel sprouts
thai sweet chile sauce
turmeric cashews. thai basil 13