Main content starts here, tab to start navigating
happy hour drinks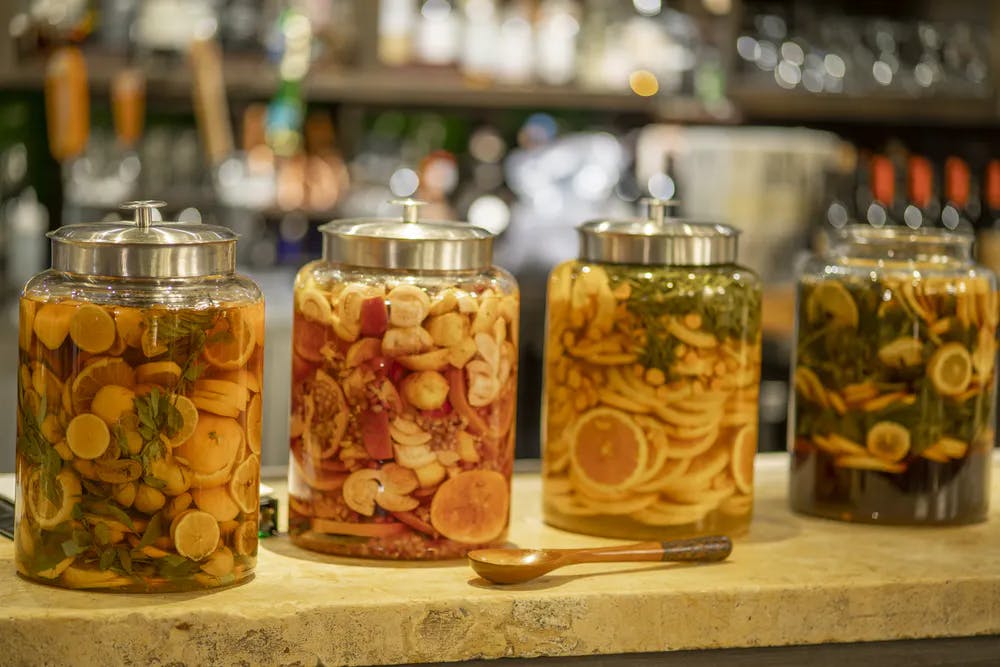 at the bar only
4p.m. to 6:30p.m.
cocktails 9
the akasha 2.0
pineapple infused vodka, pineapple, green juice, agave, lime
manhattan
old forester bourbon, sweet vermouth, angostura bitters
gimlet
spring 44 gin, lime juice, agave
margarita
arrete tequila blanco, lime, agave, cointreau
vodka martini
tito's vodka, dry vermouth, lemon twist or olive
well drinks 7
vodka, tequila, rum, gin, or whiskey & 1 mixer

on draft 5

hermosa beach brewery • sirena •mexican lager
smog city • little bo pils • pilsner
stone brewery • dayfall • belgian wheat

wines by the glass 9
white
pinot grigio, villa sandi
vermentino, toscana
chardonnay, highlands 41 2019
rosé
rosé tolosa, edna valley 2021
red
cannonau di sardegna reserva sella mosca, DOC Italy 2015
cabernet highlands, paso robles 2019
pinot noir the promise, washington state 2019
bubbles 12
brut cava, segura viudas
Happy Hour Menu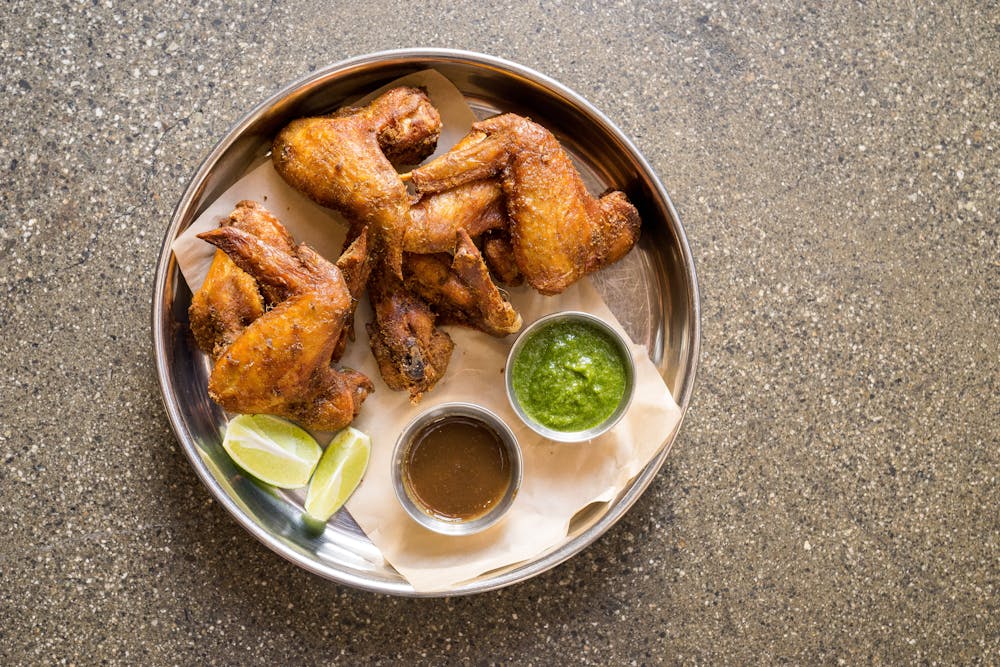 at the bar only
4p.m. to 6:30p.m.
shishito peppers & fries
paprika aioli 10 (v) (gf)
onion rings
paprika aioli 9 (v) (gf)
hummus
tahini, lemon, olive oil
kalamata olives, grilled bread 8 (v)
tandoori chicken wings
mint relish & tamarind chutney 16 (gf)
barbacoa taquitos
barbacoa jus, guacamole, cotija 12 (gf)
beyond meat picadillo tacos (2)
corn tortillas, guacamole, salsa
shredded cabbage, radish, lime 12 (v) (gf)
grass fed beef burger
lettuce, tomato, grilled red onion
dill pickle chips, burger sauce, cheddar or gruyere
french fries or salad 18
sev puri chaat
teff chips, avocado, mint relish
tamarind chutney, sev, cilantro 8 (v) (gf)
turkey meatballs
nonna sauce, garlic bread 16
milliken farm's brussel sprouts
thai sweet chile sauce
turmeric cashews. thai basil 13 (gf)